Locker unit
£7.00 per week
No hidden charges or deposits
3 car boot loads
25 sq ft unit
£20.00 per week
No hidden charges or deposits
70-90 large sized boxes
1 small van
1 shed load
50 sq ft unit
£30.00 per week
No hidden charges or deposits
140-180 large boxes
1 LWB transit van load
1 bed flat
115 sq ft unit
£55.00 per week
No hidden charges or deposits
300-360 large boxes
2 transit van loads
3 bed property
15 sq ft unit
£15.00 per week
No hidden charges or deposits
2-3 single beds
1-2 estate car loads
35 sq ft unit
£25.00 per week
No hidden charges or deposits
150 large sized boxes
1 transit van
1 bed flat
100 sq ft unit
£45.00 per week
No hidden charges or deposits
270-360 large boxes
1 Luton vans
2-3 bed property
150 sq ft unit
£70.00 per week
No hidden charges or deposits
400-500 large boxes
7.5 ton lorry load
4+ bed property
175 sq ft unit
£75.00 per week
No hidden charges or deposits
550 large sized boxes
1 7.5 ton lorry plus 1 Luton van load
The contents of a 5 bedroom house
Drive-Up Unit
£50.00 per week
No hidden charges or deposits
About 500 large sized boxes
2 or 3 Luton van loads
Perfect for stock, tools or materials
*All size illustrations mentioned above are approximate.
Call us on 01749 71 5000
Don't hesitate to contact us for information or advice on our self storage services.
We can give you a helping hand with choosing the right unit for you. Give us a call or complete the form below for a friendly chat and a no obligation quote, free of charge.
Alternatively, come and visit us on location to speak to one of our friendly team in person.
Clear Space Self Storage
1 Mendip Avenue
Shepton Mallet
Somerset
BA4 4PE
Just 4 steps to your ideal and simple storage solution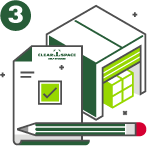 Reserve your SECURE storage unit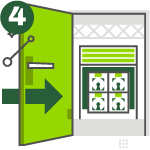 Store away FOR AS LONG AS YOU LIKE!
Our Somerset site offers a huge range of self storage units in different sizes to meet all your storage needs.
Why choose to store with Clear Space Self Storage?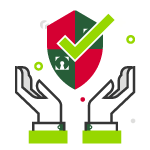 HIGHLY SECURE
We use leading security systems to bring you the most secure storage facilities in the market. Your door key lock and unique security access FOB device are brand new and programmed only to you.
FRIENDLY SERVICE
Our friendly and experienced team members are always onsite during opening hours to help you and make your life easier.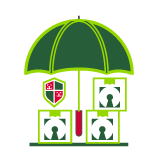 CLEAN, SAFE, DRY, SECURE
 Industry leading, high quality indoor and external storage facilities designed to keep your belongings in the same condition as the day you moved them in to storage with us.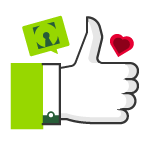 EVERYTHING YOU NEED UNDER OUR ROOF
Use our spacious customer welcome area to take a break. Help yourself to free coffee and water. Buy boxes, bubble wrap & tape. Arrange insurance and van hire, or get contacts for removals and man & van services. Stay connected! Catch-up on those emails with our free super-fast Wi-Fi.
FAIR PRICING AND THE ULTIMATE IN FLEXIBILITY
Our self-storage pricing is competitive and transparent. We charge you for your storage by the day. You only ever pay for the unit size you occupy and the exact number of days you store with us. You can increase or decrease your storage size as often as you like.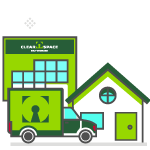 EASY ACCESS
We're open 7 days a week. Use your unique personal security FOB device to access our storage facility during opening hours. Then use your new and unique door key to open your room. We do not re-use security devices or room keys. You're in safe hands with Clear Space Self Storage.
How storage should be done! We hired a room for just over a year. Good price. Clean and pleasant environment, excellent logistics, helpful staff. Just very good.

Martin Van Tol


September 14, 2023

A great experience from start to completion. No problem recommending to other people requiring storage capacity.

Jaz Eavis


July 20, 2023

Lovely and efficient staff, Shaka was welcoming and made everything easy. Cherry and her little dog were lovely too. The unit was clean and spacious. When we needed to vacate at short notice, it was no problem and a refund was in my account within three days

Mike T


March 21, 2023

Great service, reasonably priced, and friendly team who made it easy to set up. Very flexible and not locked into long contracts. Would absolutely recommend!

Ed Hatwell


March 9, 2023

Amazing and friendly staff, Cherry was so welcoming answering all our questions and queries and showing us around to help us find what was best for us! Communication was also brilliant! Would recommend anyone using them! And you also get greeted by the cutest doggo too! 🐶

Megan Benn


February 28, 2023

Switched from another local storage facility due to price, cleanliness and convenience. As a business we need access to our container 24/7. Security is excellent, staff knowledgeable & site is very well positioned for ease of access. Highly recommended.

Simon Moody


February 28, 2023

The whole team made the experience wonderfully easy - even when I didn't! Easy booking, great advice and, most importantly, excellent storage facilities. Downsizing and moving is stressful but Shaka and his colleagues helped downsize the stress too. Nothing is too much trouble and, believe me, no question too stupid (I had several of these!). Ending my contract was straightforward and I have to admit I was a little sad because everything had been so good. I cannot recommend Clear Space Self Storage highly enough. Thanks guy - you were great!

Lesley Stewart


February 13, 2023

Really friendly and helpful service. Flexible with swapping unit sizes and you only pay for the time you use, no contract or long term commitment. Also clear easy access!

Freya Edmondson Yoga


December 16, 2022

Great facilities. Had 3 rooms for more than a year (longer than expected!). Nice, friendly, helpful people. Excellent communication throughout.

T W


October 8, 2022

Great experience from start to finish. Lovely expert staff, clean facilities and easy to access both inside and out. I highly recommend Clear Space Storage.

Kylie Edwards


October 1, 2022