Just 4 steps to your ideal and simple storage solution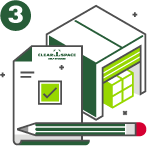 Reserve your SECURE storage unit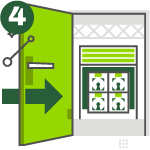 Store away FOR AS LONG AS YOU LIKE!
Why choose to store with Clear Space Self Storage?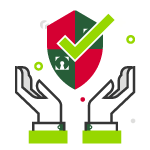 HIGHLY SECURE
We use leading security systems to bring you the most secure storage facilities in the market. Your door key lock and unique security access FOB device are brand new and programmed only to you.
FRIENDLY SERVICE
Our friendly and experienced team members are always onsite during opening hours to help you and make your life easier.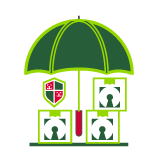 CLEAN, SAFE, DRY, SECURE
 Industry leading, high quality indoor and external storage facilities designed to keep your belongings in the same condition as the day you moved them in to storage with us.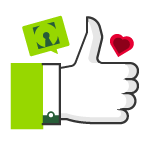 EVERYTHING YOU NEED UNDER OUR ROOF
Use our spacious customer welcome area to take a break. Help yourself to free coffee and water. Buy boxes, bubble wrap & tape. Arrange insurance and van hire, or get contacts for removals and man & van services. Stay connected! Catch-up on those emails with our free super-fast Wi-Fi.
FAIR PRICING AND THE ULTIMATE IN FLEXIBILITY
Our self-storage pricing is competitive and transparent. We charge you for your storage by the day. You only ever pay for the unit size you occupy and the exact number of days you store with us. You can increase or decrease your storage size as often as you like.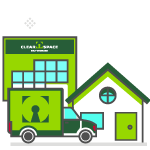 EASY ACCESS
We're open 7 days a week. Use your unique personal security FOB device to access our storage facility during opening hours. Then use your new and unique door key to open your room. We do not re-use security devices or room keys. You're in safe hands with Clear Space Self Storage.
WE SELL A FULL RANGE OF BOXES,
BUBBLE-WRAP AND TAPE
Great storage units for rent. We had one to help my mother when she moved and downsized. It was invaluable. The team are very friendly and couldn't be more helpful. No complexities, simple 7 day cancellation period. Insurance they can deal with too. We also downsized the storage unit as our needs changed and this was very straightforward. Really great all round. Highly recommend if you have the need.

Diane Davies


July 18, 2022

Friendly and helpful service. Plus you actually get to speak to a human being. Very pleased.

neil crocker


July 8, 2022

Great service and very helpful. Will use these guys again in the future.

Duncan McDougal


May 10, 2022

I've been using Clear Space Self Storage for a while now, it's reassuring to be able to collect parcels from this company, they are keeping our purchases safe and secure, they are helpful and professional. My item was small, fairly valuable, so I was happy to provide all the necessary ID, so no one else could pose as me and wrongly take my property, this is made clear by the courier company that you need relevant ID to collect a parcel. I'm glad that Clear Space Self Storage strictly carry out the checks, they are taking their job seriously, honestly, which quite frankly in this day and age is refreshing! The environment is clean, tidy, well presented, with an optional free coffee while you wait to be served. Can't better that! Thank you for the service you provide in the community! Much appreciated.

Nicola Bradley


February 19, 2022

Helpful and friendly staff, containers in excellent condition, and very secure. Lots of unloading space, parking and easy access. Also they are flexible with how long you need the space for. Thumbs up

Josh Day


February 11, 2022

This place is professionally run and is clean, secure, bright, warm and dry. They also have some outdoor containers within the secure compound, they are on level ground that drains well so no enormous puddles to wade across. I look forward to putting our things in here 😊

Hazel Hunter


January 10, 2022

This place is professionally run and is clean, secure, bright, warm and dry... better than a cold, damp dark old container by a country mile. I look forward to putting our things in here 😊

Hazel Hunter


January 7, 2022

Clear Space is a well organised, clean, easy to access and secure storage facility with friendly and helpful staff. I can't think of a single negative comment and would highly recommend to anyone. Thank you to James in particular for all your help!

Tom Fawcett


December 9, 2021

Well we were blown away with the amount of help this company did for us. We had no idea where to start, the chap explained everything, showed us a unit to give us an idea of what size would be required. And if it was either too big or small there was always an option to move our unit to which ever size would be required. There was only 1 person in charge of the lock and that was us, no spares so you had the confidence your locker stayed locked. Once looking at the unit wow, that place was so clean you could eat your food off the floor. To get into the unit was also very secure and also great times for access. Everything about this company is to help and keep you happy and they certainly went above and beyond to make that happen. Can't recommend them enough, we'll done all of you at Clearspace 100/10 A very happy customer indeed.

Guy Reynolds


November 23, 2021

Excellent storage facility. Very clean and accessible and the price was also very reasonable. The staff are very friendly and helpful. I had no issues whatsoever and would certainly recommend Clear Space.

Scott Sturgess


October 28, 2021