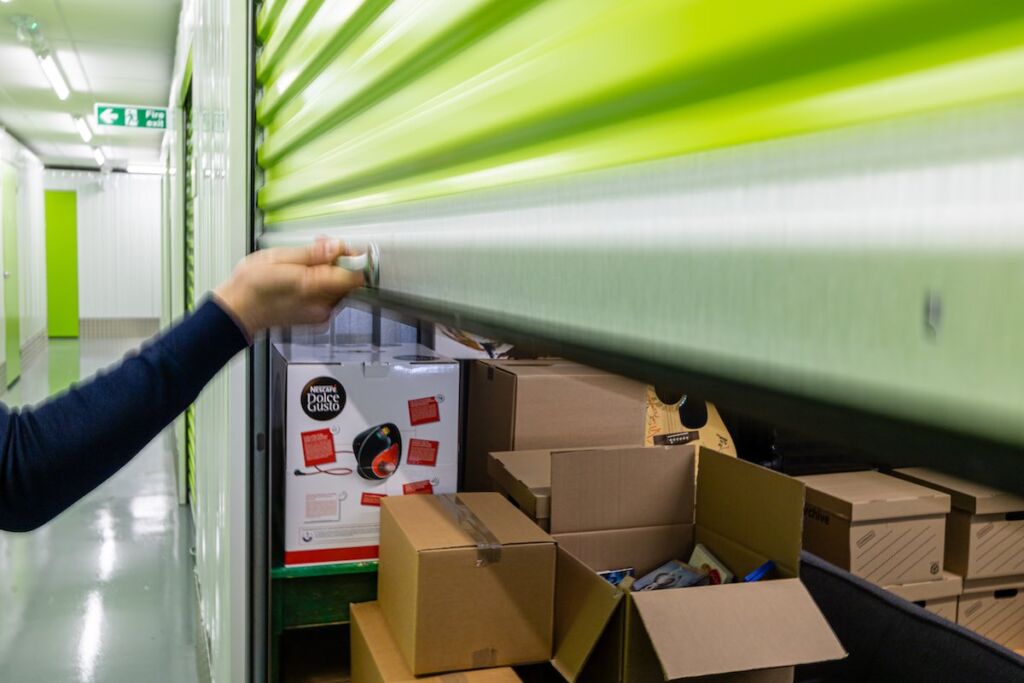 If you're moving away, downsizing, or just have another claim on your space, you don't have to part ways with your prized possessions. Secure self-storage is an economical and effective way to keep your belongings safe for as long as you need. In this post, we'll explore how Clear Space's self-storage services can help simplify your life.
Personal self-storage in Somerset
It's the universal rule: the longer we live, the more possessions we acquire. Unless you're a ruthless declutterer, it's likely that you have a few belongings that you don't often use, but don't want to lose, either. Books and papers, family heirlooms and sentimental souvenirs.
Rather than let boxes of stuff fill up your garage, attic or spare bedroom, why not keep them somewhere completely safe and secure? A place that you can access seven days a week.
Our personal storage solutions allow for long and short-term storage – adaptable to any situation, from temporary renovations to a move abroad. Convenient opening hours mean you can visit your unit any day of the week, and spend as much time as you like. And our convenient and ample parking, wide lifts and roomy corridors make the moving process quick and easy.
Business self-storage
We all know that time is money. But when you're running a business, space is money, too. With property prices high, our business storage solutions really can help you keep your overheads down.
Whether you need to stock essential tools and equipment, paperwork, goods or something else, we have a range of units from 10 to 150 square feet at your disposal. We can configure each unit to your needs, helping you to make the most of your new storage space.
We won't charge you extra because you're a business, and we won't lock you into long-term contracts. Our drive-up storage units are located in our secure yard, and are protected by automated security gates and CCTV. So you'll never have to worry about safety – you can just relax and get on with building your business.
Courier and parcel drop-off services
Do you ever wish you could get someone else to wait in for parcels, or wait in line at the Post Office for you? Whether you're a business or a personal client, you can make use of our drop-off point facilities for UPS, DPD or DHL.
At Clear Space, it's our job to make your life easier. Our business and personal self-storage solutions provide the amount of space you need, as long as you need it, from a slimline storage space to a drive-up unit. You can even rent a locker with us for just £5 per week.
If you think you could benefit from our services, our friendly staff are always on hand to discuss your needs and find the ideal solution for you. Just give us a call, or visit our premises in Shepton Mallet for a chat and a guided tour of our facilities.