Self Storage Glastonbury
Clear Space Self Storage Glastonbury offers a vast range of storage units starting from our small locker units to large rooms, so that you can choose the size you need and how long you are staying with us whether it is short term or long term.
Clear Space Self Storage has got you covered no matter if you need extra space for moving house, renovating or some extra space for your business. To make your life easy we are open 7 days a week.
We use leading security systems to bring you highly secure storage facilities in the Glastonbury area. Our friendly and experienced team members are always onsite during opening hours to help you and make your life easier.
When you're a customer, you can come and go as you please during our opening hours accessing the site using your unique personal security FOB device.
Find us at: 1 Mendip Avenue, Shepton Mallet, Somerset, BA4 4PE
Call us on: 01749 601157
Only 20 minutes from Glastonbury
Glastonbury Festival
About Glastonbury
While the population of Glastonbury is relatively small, the wider area of Mendip has a population of over 113,000. The town boasts some spectacular architecture, encompassing elements from different historical periods – Elizabethan, Tudor mixed in with much later additions.
The housing market in Glastonbury is similarly assorted. You will find some listings promoting homes that are habitable straight away, while others might require some maintenance work. This is why we believe our Glastonbury self storage services can be so helpful.
You might have heard about a certain festival that takes place around here. Thousands of artists across all different genres gather to perform in front of hundreds of thousands of attendees. Among one of the largest festivals in the world, Glastonbury Festival hosts a wide variety of entertainers – dance, comedy, theatre, circus and cabaret, as well as musicians.
Each event requires tonnes of equipment to be sent ahead, not only for setting up all the stages, but also hundreds of musical instruments, props, and everything else that is needed in the numerous shows.
You might wonder if Glastonbury self storage units can be used to safely store guitars and other musical instruments? You'll be please to know they can be used to store everything from instruments to antiques because our self storage units are dry and insured. Our self storage centre can accommodate any type of item or article you may need stored, and you can be sure it is well taken care of.
Interestingly, one of the largest documented collections of guitars on the record is the 123 guitars that were sold at a charitable auction by the famous Pink Floyd guitarist David Gilmour. It's not the world record, though – there are people who own more guitars than 123. We would love to know what storage arrangements are in place to be able to keep that many guitars.
Another peculiar piece of information you probably didn't know about Glastobury is that in weeks following the Festival, guitar sales jump on average between 15% and 20% in England. Not everyone sticks to their new resolution to learn to play hence some of those guitars end up in storage facilities like ours!
Property prices in Glastonbury
The majority of properties sold in Glastonbury in the last 12 months, namely 20%, have an average price of £200,000 to £250,000. This being a region of historical heritage and natural beauty, there are also plenty of exclusive properties on offer. 8% of the recently sold houses had a listing price over half a million pounds.
According to estate agent data, the overall trend over the past few years has been a steady rise for listings in and around the Glastonbury area. £257,000 was the average amount on closed property deals over the past 12 months. With every square inch of space becoming more valuable, why waste it on things you rarely use or need?
Many have been putting off renovating their homes for the past few years due to global circumstances. Storage space during these moments usually comes at a premium. It shouldn't. That's why we're offering some of the best options available anywhere, so you can feel content with your choice.
Our Glastonbury self storage customers are storing a wide range of items from everyday household objects to luxury pieces of interior decor.
Leading estate agents in Glastonbury
If you're looking to capitalise on the buoyant property market of Glastonbury and move to the area, have a look at these local estate agents. They have property listings to suit everyone's needs:
Holland & Odam – 30 High Street, Glastonbury, BA6 9DX

Cooper & Tanner – 41 High Street, Glastonbury, BA6 9DS

Tor Estates – 20 High Street, Glastonbury, BA6 9DU

Heritage Estates – 80 High Street, Glastonbury, BA6 9DZ
What are your Glastonbury self storage options?
The most common service offered is Home & Personal Storage. It's mostly aimed at people who are de-cluttering their garage, loft, spare room, or are putting away some belongings in order to renovate or move. There is a wide range of storage unit sizes, so you can find the perfect fit for your needs. Our facility is clean, dry, well-lit, and secured by cameras and well trained staff. You can be assured that your items are safe with us.
Ample parking space can be found directly in front of our covered unloading bays, from where you can also pick up a trolley, in case you might need one. No need to worry about accessibility, both the lifts and the hallways are quite large and can ensure easy passage, even for larger appliances or equipment.
As an extension of our service, we also offer on-site overnight parking for your vehicles. You can leave your car in our secure parking area safe with the knowledge that your vehicle and its contents are covered by access controlled security gates and CCTV.
There is also an option to have parcel deliveries forwarded to this address, making admin easier, if you are running your business straight from the unit or require a central point of operations.
We provide easy access for our customers, you only need a key fob to gain entrance during opening hours. A brand new unique cylinder lock will be supplied for your unit, and only you will have keys to it. Make your own schedule, work any hours.
Glastonbury Festival
Things to do in Glastonbury
There are plenty of tourist attractions in and around Glastonbury – the Glastonbury Tor, a lone tower atop of a clay conical-shaped hill, associated with King Arthur and several other myths and legends; the Glastonbury Abbey, one of the oldest monasteries in England, dating back to the 8th century, also connected with the story of King Arthur. The Chalice Well, thought to be in constant use for more than two millennia.
Endowed with such rich history and shrouded in myth, the area is often the subject of documentaries and shows. It is pretty common for camera crews to use the self storage units in Glastonbury, due to its proximity and ease of access. Throughout the years, we've been more than happy to work with producers and film makers intent on showing both the natural and the man-made landscape.
Just 4 steps to your ideal and simple storage solution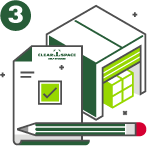 Reserve your SECURE storage unit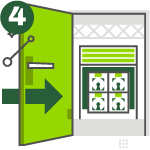 Store away FOR AS LONG AS YOU LIKE!
Send your enquiry to our team
Visit us
CLEAR SPACE SELF STORAGE servicing Glastonbury
1 Mendip Avenue
Shepton Mallet
Somerset
BA4 4PE
Looking for Glastonbury self storage for your business?
At Clear Space, we cater to all sorts of business customers and needs. In fact, this is a great solution for those who need to store inventory for any amount of time, and don't have the space for it.
Whether you're just taking your first steps in e-commerce, perhaps recently opened a new business, or are part of a larger business looking to store your archives or stock, there is a broad range of flexible unit sizes to choose from. Additionally, they can be reconfigured to meet your requirements with modular racking, when needed.
If you're in the building industry or use equipment or tools that need to be stored and accessed on a daily basis, why not consider one of our drive-up storage units? It allows for smooth and uninterrupted workflow, and can become a hub for your business.
This can free up a lot of space in your office or storefront. It also provides a high level of security for your belongings, as all self storage rooms have 24-hour CCTV surveillance.
EVERYTHING YOU NEED UNDER OUR ROOF
Opening hours
| | |
| --- | --- |
|  Monday | 08.00 am – 06.00 pm |
| Tuesday | 08.00 am – 06.00 pm |
| Wednesday | 08.00 am – 06.00 pm |
| Thursday | 08.00 am – 08.00 pm |
| Friday | 08.00 am – 06.00 pm |
| Saturday | 09.00 am – 05.00 pm |
| Sunday | 10.00 am – 04.00 pm |
What to expect from
Clear Space Self Storage
servicing Glastonbury?
Fair Pricing

Flexibility

Clean, Safe & Dry Storage

Friendly Customer Service
High Security

No hidden charges

24/7 Digital Monitored CCTV

Monitored access to the site
Fair Pricing
Flexibility
Clean, Safe & Dry Storage
Friendly Customer Service
High Security
No hidden charges
24/7 Digital Monitored CCTV
Monitored access to the site
Clear Space Self Storage units are affordable, flexible and secure
and they are easily accessible for our customers in Glastonbury
How storage should be done! We hired a room for just over a year. Good price. Clean and pleasant environment, excellent logistics, helpful staff. Just very good.

Martin Van Tol


September 14, 2023

A great experience from start to completion. No problem recommending to other people requiring storage capacity.

Jaz Eavis


July 20, 2023

Lovely and efficient staff, Shaka was welcoming and made everything easy. Cherry and her little dog were lovely too. The unit was clean and spacious. When we needed to vacate at short notice, it was no problem and a refund was in my account within three days

Mike T


March 21, 2023

Great service, reasonably priced, and friendly team who made it easy to set up. Very flexible and not locked into long contracts. Would absolutely recommend!

Ed Hatwell


March 9, 2023

Amazing and friendly staff, Cherry was so welcoming answering all our questions and queries and showing us around to help us find what was best for us! Communication was also brilliant! Would recommend anyone using them! And you also get greeted by the cutest doggo too! 🐶

Megan Benn


February 28, 2023

Switched from another local storage facility due to price, cleanliness and convenience. As a business we need access to our container 24/7. Security is excellent, staff knowledgeable & site is very well positioned for ease of access. Highly recommended.

Simon Moody


February 28, 2023

The whole team made the experience wonderfully easy - even when I didn't! Easy booking, great advice and, most importantly, excellent storage facilities. Downsizing and moving is stressful but Shaka and his colleagues helped downsize the stress too. Nothing is too much trouble and, believe me, no question too stupid (I had several of these!). Ending my contract was straightforward and I have to admit I was a little sad because everything had been so good. I cannot recommend Clear Space Self Storage highly enough. Thanks guy - you were great!

Lesley Stewart


February 13, 2023

Really friendly and helpful service. Flexible with swapping unit sizes and you only pay for the time you use, no contract or long term commitment. Also clear easy access!

Freya Edmondson Yoga


December 16, 2022

Great facilities. Had 3 rooms for more than a year (longer than expected!). Nice, friendly, helpful people. Excellent communication throughout.

T W


October 8, 2022

Great experience from start to finish. Lovely expert staff, clean facilities and easy to access both inside and out. I highly recommend Clear Space Storage.

Kylie Edwards


October 1, 2022
Why choose to store with Clear Space Self Storage?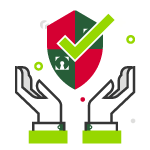 HIGHLY SECURE
We use leading security systems to bring you the most secure storage facilities near Glastonbury. Your door key lock and unique security access FOB device are brand new and programmed only to you.
FRIENDLY SERVICE
Our friendly and experienced team members are always onsite during opening hours to help you and make your life easier.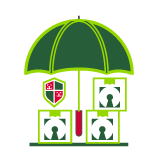 CLEAN, SAFE, DRY, SECURE
 Industry leading, high quality indoor and external storage facilities designed to keep your belongings in the same condition as the day you moved them in to storage with us.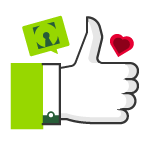 EVERYTHING YOU NEED UNDER OUR ROOF
Use our spacious customer welcome area to take a break. Help yourself to free coffee, teas and water. Buy boxes, bubble wrap & tape, insurance, van hire, removals and man & van services. Stay connected! Catch-up on those emails with our free super-fast Wi-Fi.
FAIR PRICING AND THE ULTIMATE IN FLEXIBILITY
Our self-storage pricing is competitive and transparent. We charge you for your storage by the day. You only ever pay for the unit size you occupy and the exact number of days you store with us. You can increase or decrease your storage size as often as you like.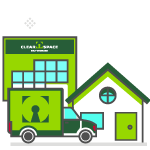 EASY ACCESS
Our site near Glastonbury is open 7 days a week. Use your unique personal security FOB device to access our storage facility during opening hours. Then use your new and unique door key to open your room. We do not re-use security devices or room keys. You're in safe hands with Clear Space Self Storage.
Clear Space Self Storage's units are
affordable, flexible and secure and they are
easily accessible for our customers in Glastonbury.